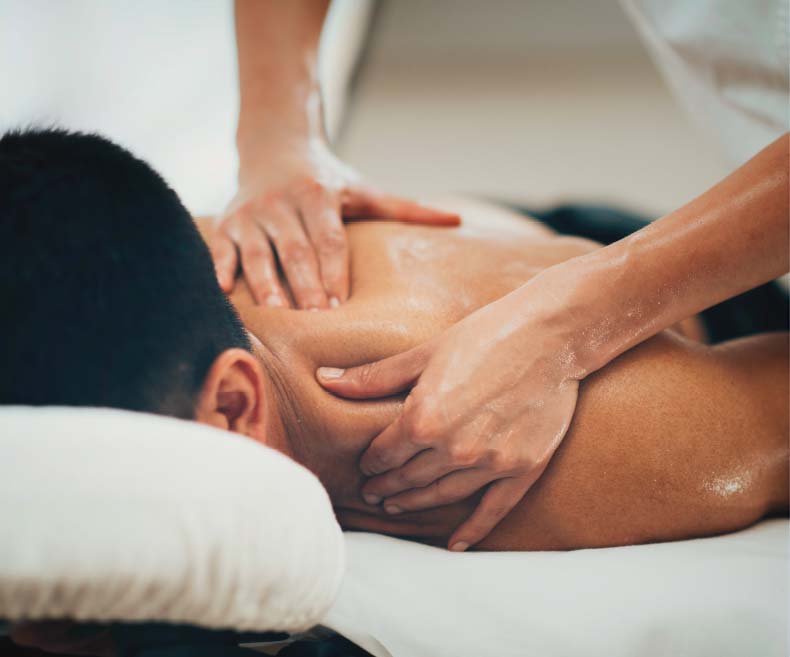 The demands of everyday life can be extremely taxing on your mind and body
At Harrison therapeutic massage, we can help you feel like the best version of yourself by providing a deep healing experience that rejuvenates the body and brings calm to the mind.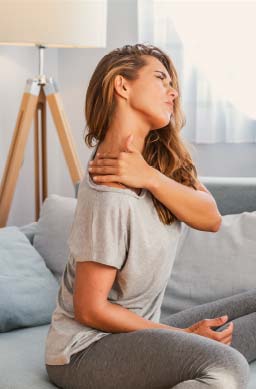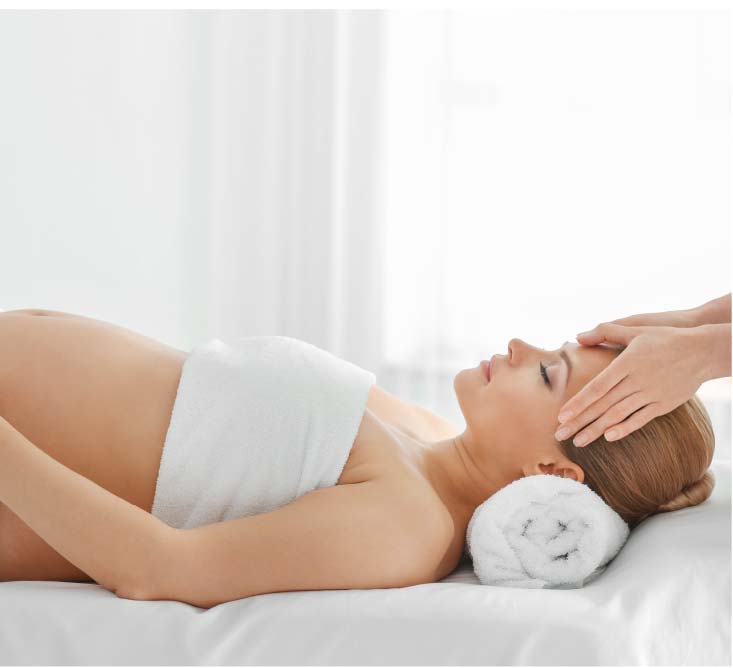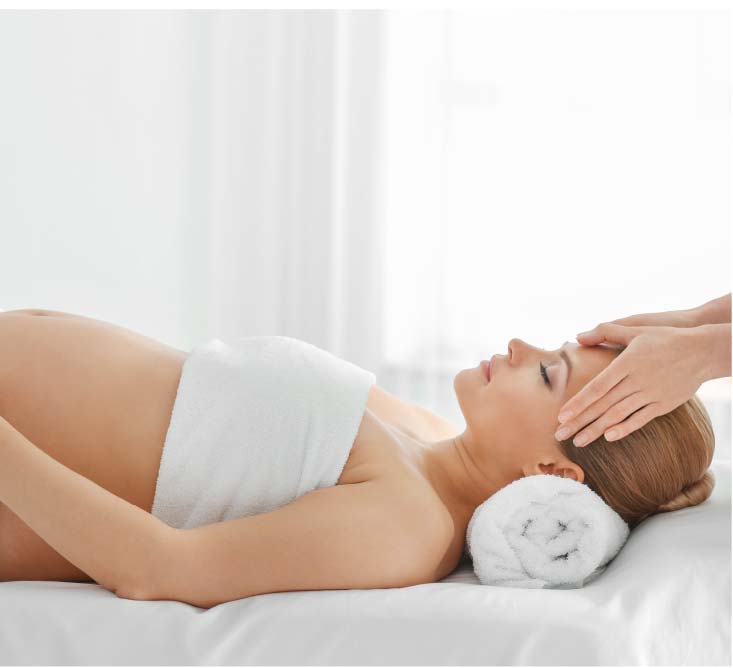 Experience the perfect blend of intensity
and relaxation with every massage treatment
Whether you're an expecting mother, a professional athlete,
or stuck behind a desk all day, we tailor each massage
to meet your specific needs.
Deep Tissue Massage
Slow deep strokes of concentrated pressure are applied to release tension in the muscles' deepest layer and connective tissue. The focus of this massage is on pain relief and recovery.
Benefits
Pain relief
Improve range of motion & movement
Increase flexibility
Injury recovery
Muscle spasms
Swedish Massage
Long gliding strokes of medium to firm pressure are used in this massage to loosen tight muscles, relax the whole body, and improve well-being.
 Benefits
Relaxing
Removes tension
Reduce stress
Ease pain
Improve range of motion
Improves circulation
Shiatsu Massage
This Japanese massage technique, also known as acupressure, involves applying pressure to specific points on the body to reduce muscle tension and relieve pain.
 Benefits
Improves sleep
Decreased fatigue
Relieves headaches
Relieves pain
Decreased Depression
Trigger Point Therapy
Trigger points are painful knots that radiate pain to different parts of the body. Various levels of pinpoint pressure are applied to these areas to release tension and relax the muscle.
 Benefits
Relieves headaches/migraines
Muscle tension
Knotted muscles
TMJ disorder
Carpal Tunnel syndrome
Sciatica
Planters fasciitis
Sports Massage
This type of massage is for athletes or those with a physically demanding lifestyle. Sports massage helps prevent injuries and aids in recovery by incorporating firm, deep tissue massage and stretching to target problem areas on the body.
 Benefits
Reduce Pain
Reduce inflammation
Increase flexibility & Mobility
Injury recovery
Improves sleep
Reflexology
The muscles, organs, and systems of the body are all connected through an intricate pathway of nerve endings; this means that pressure applied to one part of the body can affect another.
 Reflexology uses alternating amounts of pressure on your feet, hands, ears, or face to heal and bring balance to corresponding parts of the body.
 Benefits
Relieves stress
Lowers anxiety
Relive pain
Improve mood
Pregnancy Massage
Prenatal massage is a relaxing massage intended to relieve the emotional and physical fatigue that expecting mothers may be experiencing.
 Benefits
Relaxing
Relieves stress
Relieves tension
Lowers anxiety
Improves sleep
Decreased back and leg pain
Lomi Lomi Massage
This traditional Hawaiian massage uses natural oils and soothing massage techniques to remove muscle tension, relax the mind, and energize the body.
 Benefits
Relaxing
Relieves tension
Relieves stress
Relieves Pain
Restored feelings of optimism
Improves circulation
Lower blood pressure
In-Home Visits
You can bring our luxurious massage experience to the comfort of your home. Please call, text, or email me directly for pricing and scheduling.
Body Bliss
This blissful 2 hr. treatment starts with intoxicating aromatherapy inhalations. Steep yourself into full-body luxury with signature intuitive bodywork coupled with whipped shea butter on hands/feet which are then placed in heated foot/hand packs. This body bliss experience is further enhanced with hand, foot, and scalp massage.
Rhythm Reset
Reflexology for the hands, scalp & feet (face upon request). Is expertly applied to balance energy throughout the body. This treatment aids in eliminating toxins, stimulates the healthy function of one's organs & relaxes the body. This treatment truly resets one's internal rhythm.
Hot Stone Massage
Fully relax your muscles & ease tension with the aid of heated stones. During this special treatment, flat, heated stones will melt into the muscle layers, easing tension & improving circulation.
Location & parking
Our massage studio is located at

Spa Pell'e, situated inside the Lomas Santa Fe Medical Center

.

There is no receptionist.

Text me when you arrive, and I'll come out to greet you. (917-818-9300)

You'll find plenty of free parking!
First-time clients
Arrive 10 min ahead of time.

Enter Spa Pell'e.

There is no receptionist.

Text me when you arrive, and I'll come out to greet you. (917-818-9300)
Fill out a client intake form.
Receive quick consultation to help us understand your condition and determine what areas should be worked on.
What should you wear?
We want you to be relaxed and at ease. Please undress to the level that you feel comfortable.
 Some may choose to be fully undressed for a full body massage, while others prefer to keep their underwear on. That decision is up to you.
What to expect?
A sheet will be draped over your body.
The therapist will only uncover the part of your body being worked on.
 We will consult with you ahead of time to avoid bodywork that makes you feel uncomfortable.
Payment Options
We accept payment in Cash, Check, Apple Pay, Vemo or Zelle.
Insurance Claims
We do not accept payment by insurance at this time but will provide you with a receipt upon request for your insurance claim.
Cancellation Policy
We have a 24-hr cancellation policy.
 A cancellation fee equal to the cost of the treatment will be charged.
 Please click the cancel/reschedule link at the bottom of your appointment confirmation email to reschedule.
Gift certificates,
Packages & Events
Gift Certificates
A gift certificate for a relaxing massage is the perfect gift and can be purchased at our massage studio.
Massage Package Deals
Package deals can be purchased at our massage studio.
Packages cannot be applied to clients in-home treatments.
5 pack of 60min: $600.00
($100 savings)
5 pack of 90min: $800.00
($100 savings)
10 pack of 60min: $1,200.00
($200 savings)
10 pack of 90min: $1,600.00
($200 savings)
In-Home Spa Party
Having a party or special event? Why not book a Certified Massage Therapist for the day.
Please call or email me for pricing and details.
What our clients are saying
Hollis is an exceptional massage therapist. From deep tissue bodywork to more relaxing treatments, her extensive knowledge of anatomy, physiology, and intuitive touch is extraordinary, at times producing more profound effects for me than more straightforward physical therapy. She is professional, responsible, respectful, and kind: a therapist whose work on the body can have far-reaching effects beyond muscles to the mind.
Matteo Levisetti
"I have had permanent knots in my shoulders and back for years. Hollis is the first therapist with the knowledge and patience to really work on them. Hollis also has the most soothing voice and manner about her. I have referred many friends to her, and we all agree that Hollis is the best there is!"
Julie
Hollis is a kind soul, she listens well and brings an ambiance 5-star total spa experience to each client. She is a very caring and professional therapeutic massage therapist and is gifted in understanding her client's needs. As a therapist, she employs many different modalities based on her intuition with each client. She is the strongest therapist I have ever seen and is able to move through heavy musculature with the end result being therapeutic bliss.
Rob
"I've had the good fortune of being cared for by Hollis on multiple occasions now, and if I lived full time in her area, I'm certain that I'd be seeing her at least once a month.  She is well-skilled in her craft and is capable of being gentle one moment and as firm as any masseuse that I have experienced the next.  She possesses excellent knowledge of the human body and can use multiple massage techniques to address your needs.  I'd highly recommend Hollis to anyone in need of an excellent, knowledgeable therapist. She is kind, thoughtful and an experienced practitioner."
Vincent J. Arnone
 My husband and I are both active and love and need deep tissue therapy.  Hollis is absolutely the best therapist to have worked on us and we are thrilled to have found her. She is intuitive and knows exactly what your body needs at the moment her hands begin to work. We are both happy to give Hollis our absolute highest marks and referral.
Lina W.
Hollis has been a gift to me in realigning and rebalancing my body to be the best I can be in my world.  There is an art form to working as a high-caliber masseuse.  Her incredible strength in deep tissue work is coupled with her innate ability to patiently find the body's trigger points and release them.  What sets Hollis apart is her generosity of soul to give each client the specific helping care they need to bring the optimal results.
Lauren Hasson
"Among my friends and family, Hollis is known as Heavenly Hollis because of the amazing therapeutic massages I have received over the years.  She is the best masseuse I have ever known.  Once you go to Hollis,  it's almost impossible to settle for anyone else.  During stressful times in my life, a visit to Hollis was the best remedy."
Patricia Brown
Hollis is a true master at her craft!  I'm a busy working mom of two that has had chronic neck and back issues most of my life. I've never felt better than after my time with Hollis.  She always takes the time to review my ailments to be sure my concerns are addressed. She truly cares about the healing and well-being of her clients.  Hollis is professional, talented and will heal your body and soul. I don't know how I was able to function before meeting her. I'm a client for life!
Jeanette Perez

Contact Us
Please get in touch if you have questions
about any of our massage services.
ADDRESS
530 Lomas Santa Fe
Suite M, Solana Beach
CA 92075
HOURS
Mon, Tues, Wed, Fri
10:00 am – 6:00 pm
Thur
10:00 am – 3:00 pm